Terrell Monks, Esq.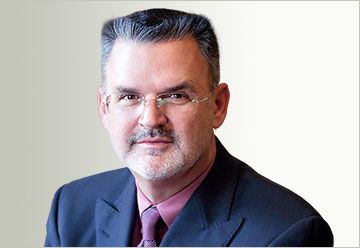 25 Reviews
H. Terrell Monks began practicing Law in Oklahoma County the day after he was sworn in as an Attorney, and he has continued in practice for well over 20 years. As always, you can count on Terrell for reliable legal representation for estate planning, Medicaid, probate, and guardianships.
Memberships And Activities:
Awarded with the Best Probate Lawyers 2022 in Oklahoma City by Expertise.com
Awarded with the Top 3 Estate Planning Lawyers in Oklahoma City by Three Best Rated consecutively from 2018-20
Awarded with the credential of Certified Medicaid Planner™ (CMP™)
Chair-Elect, Estate Planning and Probate Section of the Oklahoma Bar Association
Chairman, Licensed Legal Intern Committee Oklahoma Bar Association

Terrell is listed as one of the

 

Top 3 Estate planning lawyers

 

in

 

Oklahoma City

Member of NAELA (National Academy of Elder Law Attorneys)
Former Mayor, City of Nicoma Park
City Judge, City of Piedmont
Former Member City Council
Past Chairman Continuing Legal Education Committee OCBA
Member Oklahoma Bar Association
Member Cleveland County Bar Association
Member Oklahoma County Bar Association
Chair, Legal Intern Committee, Oklahoma Bar Association
Former Chair and Member Kiwanis Club of Nicoma Park
Associate Judge, City of Bethany
Author: Estate Planning Handbook, and Oklahoma Probate for Non-Attorneys
Senior Attorney, Oklahoma Estate Attorneys
Co-Author, Creditors, Claims, and Costs of Administration in Probate
Co-Author, Powers of Attorney with Gifting Powers, The Double-Edged Sword of Elder Law
Author, Municipal Codification Requirements and the Consequences of Noncompliance
Co-Author, Practical Applications of the Principles of Due Process as Applied to Probate Law and Practice
"I have had the pleasure working with Terrell Monks on several occasions. Mr. Monks gives new meaning to the word ethical attorney. He is an honest, hardworking attorney who will tell you the truth in what he can or cannot do for you. I would recommend Mr. Monks for your legal needs."
A Satisfied Client
---
"You totally turned our lives around. We have something to look forward to. Our future is going to be bright. Very trustworthy, knowledgeable, and kept me informed. You were the best thing that happened to us in 20 years."
Michael And Tina
---
"Terrell Monks handled a bankruptcy for me several years ago, and recent situation arose concerning this. He and his office were prompt, attentive and handled my situation expertly. Would definitely recommend and use their services again."
Lucy
Read More
25 Reviews
"I endorse this lawyer. Mr Monk is very professional and works well with opposing counsel. I wish more attorneys had his attitude toward the practice of law."
Kermit Milburn – Real Estate Attorney
---
"Attorney Monks' advice is spot on; as shown by the answers he has posted for probate questions, he takes the time to answer questions in a common sense manner and plainly addresses legal issues."
Jonathan Millet – Trusts Attorney
---
"An extremely talented and well respected attorney in the legal community, I wholeheartedly recommend him to anyone looking for a lawyer who knows the law and truly cares about protecting the rights of his clients and getting them the most favorable result possible."
John O'Brien – Personal injury Attorney
Read more
8 Endorsements